How Can a Child's Airway Affect Their World
Is Your Child Suffering with Any of These Symptoms?
DARK CIRCLE UNDER EYES
ADD/ADHD
BEDWETTING
MOUTH BREATHING
SNORING
NIGHTMARES
If your child is suffering from any of these symptoms their airway may be compromised and they may be a candidate for preventative or early orthodontic treatment. Dr. Hamilton and Dr. Manuele are airway knowledgeable orthodontists. Their expertise in early growth and jaw development combined with the in-office i-CAT FLX V17 3D technology makes it possible for them to immediately determine your child's airway volume and evaluate the development of their facial structure, jaws, teeth, and temporal mandibular joints (TMJ's).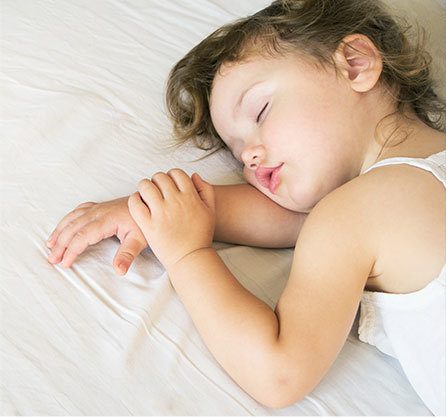 If your child is manifesting one or more of the above symptoms, we recommend an orthodontic airway evaluation as early as age 4. Why have an evaluation so early by an airway knowledgeable orthodontist? The majority of the development of the jaws and the lower portion of the face occurs before age 6. If this development is hindered, the developing airway is often deficient. Preventative or early orthodontic treatment options will improve deficient jaw structures and encourage more normal development of the face, jaws, temporal mandibular joints (TMJ's), and airway. Another important side benefit of these treatments is improved breathing which can also improve sleep; where this is left untreated, the continuation of a breathing disorders in very young patients leads to a worsening of the craniofacial growth pattern year by year.
We invite you to call or text Hamilton & Manuele Orthodontics today at 702-243-3300 to schedule a complimentary airway and orthodontic assessment and learn more about airway development in Las Vegas, Nevada.