Your Smile Transformation Team
Meet Our Team
Our team at Hamilton & Manuele Orthodontics is dedicated to giving you a smile that you love. Because of our passion for orthodontics and helping others, your journey to a beautiful smile will be full of fun, encouragement, and inspiration. We are excited to learn from you and help you find greater confidence in your smile!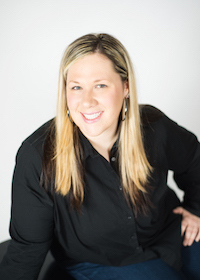 Marjorie
Clinical Assistant
I love being part of a team that operates like a family with the common goal of providing excellence to each patient in our practice. With 12 years of orthodontic experience, nothing makes me happier than seeing a patient smiling with confidence. In addition to assisting Dr. Hamilton and Dr. Manuele with orthodontic procedures, I am also responsible for ordering all of the clinical supplies and OSHA/Infection Control. I have an amazing family with to rambunctious boys, a sweet little girl, and a crazy Chihuahua. Our family loves taking adventures to Disneyland, and we keep busy with baseball, soccer, and scouts. In my free time, I love going to the movies, spending time with my family, working out, and visiting Utah to see my sister and her family.

---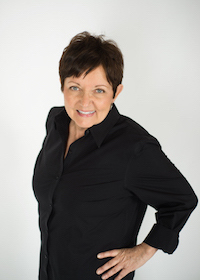 Karen
Clinical Assistant
I have dedicated my professional career to helping patients smile. With over 44 years of orthodontic experience, I feel blessed to be one of the clinical team members that helped open Hamilton & Manuele Orthodontics in 1989. I love being part of a team that is dedicated to embracing the latest technological advancements in patient care, where the results are lifechanging. It is a pleasure to come to work and be part of a team that has fun working together while helping patients smile at the same time. I have five children and thoroughly enjoy being a grandma to 19 grandchildren! In my free time, I enjoy reading, gardening, and sewing.
---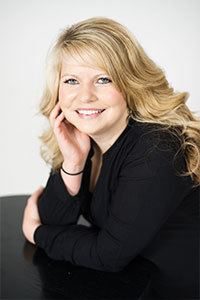 TorriLyn
Clinical Assistant, Records and Lab Technician
I will be the first clinician you meet on your orthodontic journey. I will take records to help Dr. Hamilton and Dr. Manuele create the perfect plan for your smile transformation. I also assist the doctors with clinical procedures and in creating orthodontic appliances in our lab. I love making connections with our patients and enjoy seeing the happiness a confident smile brings. Our doctors truly care for each patient, and they spend quality time with them at each visit. Our staff is like family, and we want to help our patients feel like family, too! When I am not at work, I am happily playing with my two cute boys. Our family loves all things Disney, and we love to explore the wonder and soak up the Disneyland magic as often as we can.
---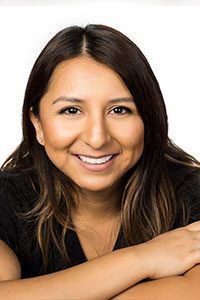 Maggie
Clinical Assistant
I love that my days are filled with beautiful smiles and wonderful people! I am a native of Nevada and love living in Las Vegas (GO Knights!) and meeting all kinds of people. I bring over a decade of both dental and orthodontic experience and enjoy helping patients feel confident when they smile. I love reading, writing, going to the movies, watching Indi films, soccer, hockey (of-course) and taking walks with my Husky, Cole. I feel blessed to have family close and enjoy spending time making memories with those that I love.
---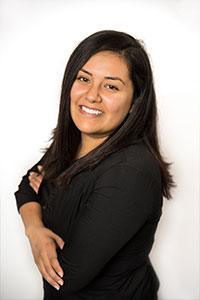 Monica
Clinical Assistant
I love being part of a team that is all about making our patients smile. I believe everyone has the power to make the world a better place when they share a smile. As a native of Las Vegas, it brings me great joy to work at Hamilton & Manuele Orthodontics and be a part of a team that is dedicated to giving back to our Vegas community. When I am not at work, you can find me hiking, playing guitar or singing in a music group at the Church of Hope. I enjoy comedy and romance, visiting the Pacific Northwest, and spending time with family and friends.
---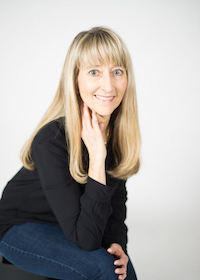 Brenda
Treatment Coordinator and Dental Health Ambassador
I have worked in the dental field since 1982, and I know that one of the best things in life is feeling confidence with you speak and smile. As a treatment coordinator, I will work directly with you and our doctors to answer your questions, coordinate your initial appointments, and communicate information with your dentist or any other specialist involved in your smile transformation. I am also a dental health ambassador and enjoy visiting schools to educate our youth about the importance of dental health. I love sharing laughs and smiles, and I look forward to getting to know you. I am married and love spending time with my husband, hiking, walking, being outdoors, and working around our house. I have a wonderful son and enjoy every minute that we get to hang out. We also have an adorable chocolate Lab, Abby, who makes us smile.
---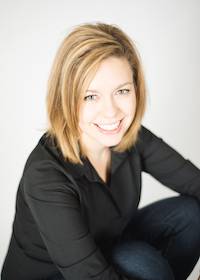 Danielle
Office and Scheduling Coordinator
I will be one of the first team members you meet at our practice. I look forward to making sure you feel welcome, and I am always happy to answer any of your questions. With over 20 years of experience in the dental and orthodontic fields, I have a comprehensive understanding of the mechanics needed for efficiency, and I enjoy working with our team to implement practice systems. One of my favorite aspects of working at Hamilton & Manuele Orthodontics is watching our younger patients grow while building relationships with them and their families. I am happily married and have two sweet daughters. I love spending time with my family, going on vacations, reading, exploring Pinterest, and visiting Chicago. I am a die-hard Cubs fan!
---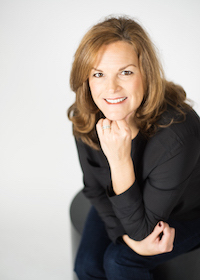 Michele
Scheduling Coordinator
I originally met the Hamilton team as a parent bringing in my children for orthodontic treatment. I was personally so impressed with the excellent customer service and results that I, too, wanted to be a part of the team. I now love reciprocating the same great experience to our patients and their families. I am happy to assist with anything you might need, and I love getting to know all our patients. The Hamilton & Manuele Orthodontics team has become like a second family to me, and I absolutely enjoy being involved with making a difference every day. I am happily married with two children. We travel all over to watch baseball games; our goal is to watch a game in every stadium!

---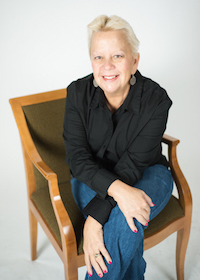 Judy
Financial Coordinator
Most of my duties are behind the scenes, handling the accounting and all financial aspects of the practice. Although you may not see me at your regular appointments, I am always happy to answer any questions regarding your account, insurance benefits, flex spending plans, or to discuss payment arrangements. I truly enjoy coming to work each day and appreciate being a part of this enthusiastic, dedicated, fun, and loving team. My husband, Jim, and I have been married for over 38 years, and we have two sons, Jimmy and Mark. I love reading, watching movies, and going to the beach and yard sales. Jim and I also love taking long drives to see where we wind up!
---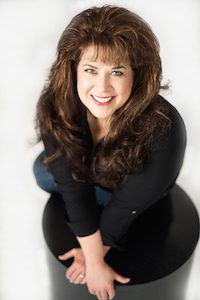 Tina
Marketing and Promotions
I joined the Hamilton team in 1997 after working in the dental field for seven years. I have had the opportunity to work in all aspects of the practice and absolutely love creating fun along a patient's orthodontic journey. It is a pleasure to be a part of a practice that loves what they do and enjoys making every visit engaging for each patient. I am a native to Las Vegas, married to my college sweetheart with three great kids. We love to travel, play games, and have family time any chance we get.