Invisalign® Teen in Las Vegas, NV
A Discreet Alternative to Metal Braces
In order to achieve a straight, healthy smile, many teens need orthodontic treatment. While traditional braces are a tried-and-true method for straightening teeth, many teens avoid them due to their unsightly appearance and uncomfortable metal wires.
At Hamilton & Manuele Orthodontics, we offer Invisalign Teen as a more attractive, less-invasive alternative to braces. Thanks to these clear, removable aligners, your teen can enjoy all the benefits of a stunning smile without inconveniencing their lifestyle.
Fast, Predictable Results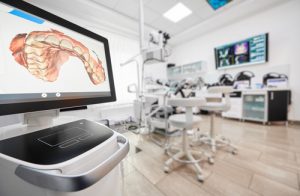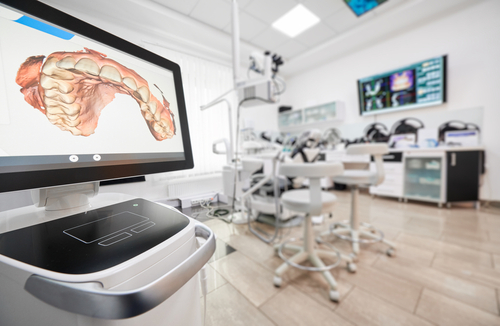 By using the iTero Element® scanner, our Las Vegas orthodontists can create a highly accurate 3D model of your smile. This data helps us customize the aligners to ensure they fit your teen's teeth perfectly. After the treatment begins, your teen will receive a new set of trays roughly every two weeks until their smile goals have been achieved.
Each set of Invisalign aligners is designed to apply the perfect amount of pressure in a certain area of the mouth, gradually and precisely guiding your teen's teeth into the proper position. The process works up to two times faster than traditional braces with far less discomfort during treatment.
Besides helping us craft your custom aligners, the iTero technology also allows our orthodontists to predict your final results with stunning accuracy. You'll be able to see what your new smile will look like before the treatment even begins, so you can feel confident and trust the process.
Unmatched Comfort & Freedom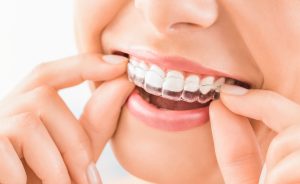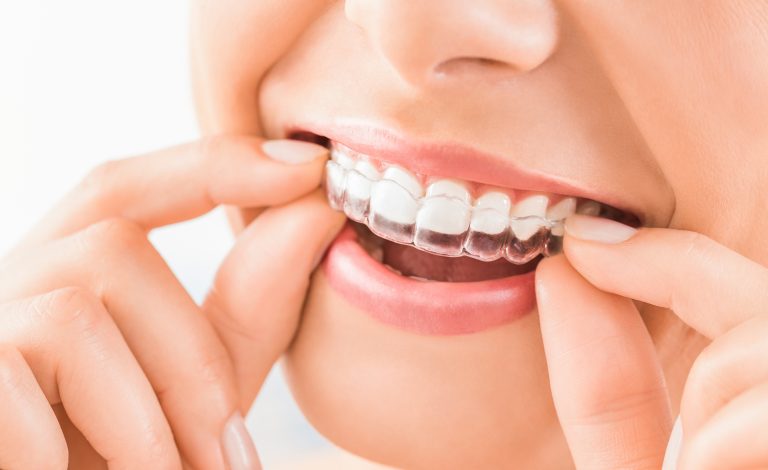 Invisalign aligners are easily removable for maximum convenience. This will allow your teen to continue enjoying all their favorite foods and beverages without disrupting the treatment. Invisalign is also a good choice for teens who play sports, since they don't have to worry about protecting their braces during a game or practice.
To ensure the desired results are achieved, your teen will need to wear their aligners for 20-22 hours per day. This should leave them with plenty of time to enjoy meals and social activities, though it may require some schedule adjustments. The aligners also feature a blue dot indicator that will light up if they aren't worn often enough.
Less Time In Our Office, More Time For Yourself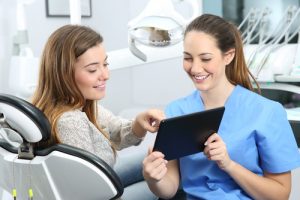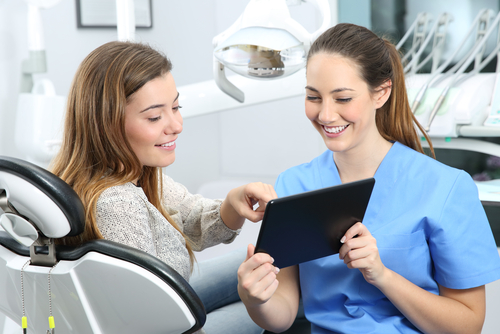 While braces typically require visiting your orthodontist every two weeks, you'll only need to schedule appointments every six to eight weeks for Invisalign. This means your teen can spend less time in our office and more time enjoying their lives. You also won't have to worry about sudden emergency appointments for broken wires or snagged brackets.
When you visit our Las Vegas office for a checkup, one of our orthodontists will monitor your progress and make adjustments to your treatment plan if necessary. They'll also answer any questions you have and provide you with the next set of aligners.
Stunning Results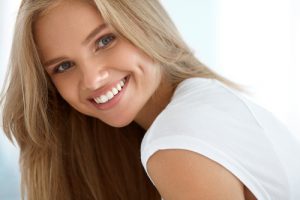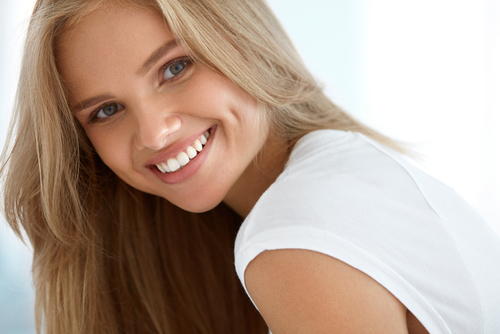 From the sped-up treatment time to the nearly invisible aligners, Invisalign offers several benefits that other orthodontic treatments can't match. In as little as twelve months, your teen can achieve the flawless smile and optimal health they deserve.
Call our Las Vegas orthodontic practice at 702-243-3300 to schedule your consultation. It's the first step to a lifetime of healthy smiles for your teen.
Frequently Asked Questions
How old do you need to be for Invisalign Teen?
Invisalign Teen is designed for patients who have permanent dentition and already lost all their baby teeth. As a result, most patients who are younger than 12 years old won't qualify. If you aren't sure about your son or daughter's eligibility, one of our Las Vegas orthodontists can evaluate their teeth and determine the ideal treatment plan for their needs.
How do I know if my teen is wearing their aligners enough?
In order to ensure successful results, your teen will need to wear their aligners for 20 to 22 hours per day. Many parents wonder how they can possibly keep track of their teen's treatment and make sure they're following instructions.
Thankfully, the aligners feature a blue dot indicator to help you monitor their treatment. If the small blue dot doesn't fade by the end of the day, you'll know your teen isn't wearing their aligners enough.
What if my teen loses their aligners?
We understand that most teens lead busy social lives and accidents can happen. Your teen may misplace their aligners when they remove them or even throw them away by accident after a meal. In situations like these, there's no need to worry — Invisalign will provide up to six replacement aligners for your convenience.
Can my teen play sports with Invisalign?
Yes! In fact, it's far safer to play sports with Invisalign aligners than it is with metal braces. Since the trays are easily removable, your teen can replace them with a mouthguard during their game or practice.
If this doesn't leave them enough time to wear the aligners for at least 20 hours per day, they can also wear a mouthguard over the aligners. It's especially crucial to wear a mouthguard for contact sports like football, rugby, boxing, and wrestling.