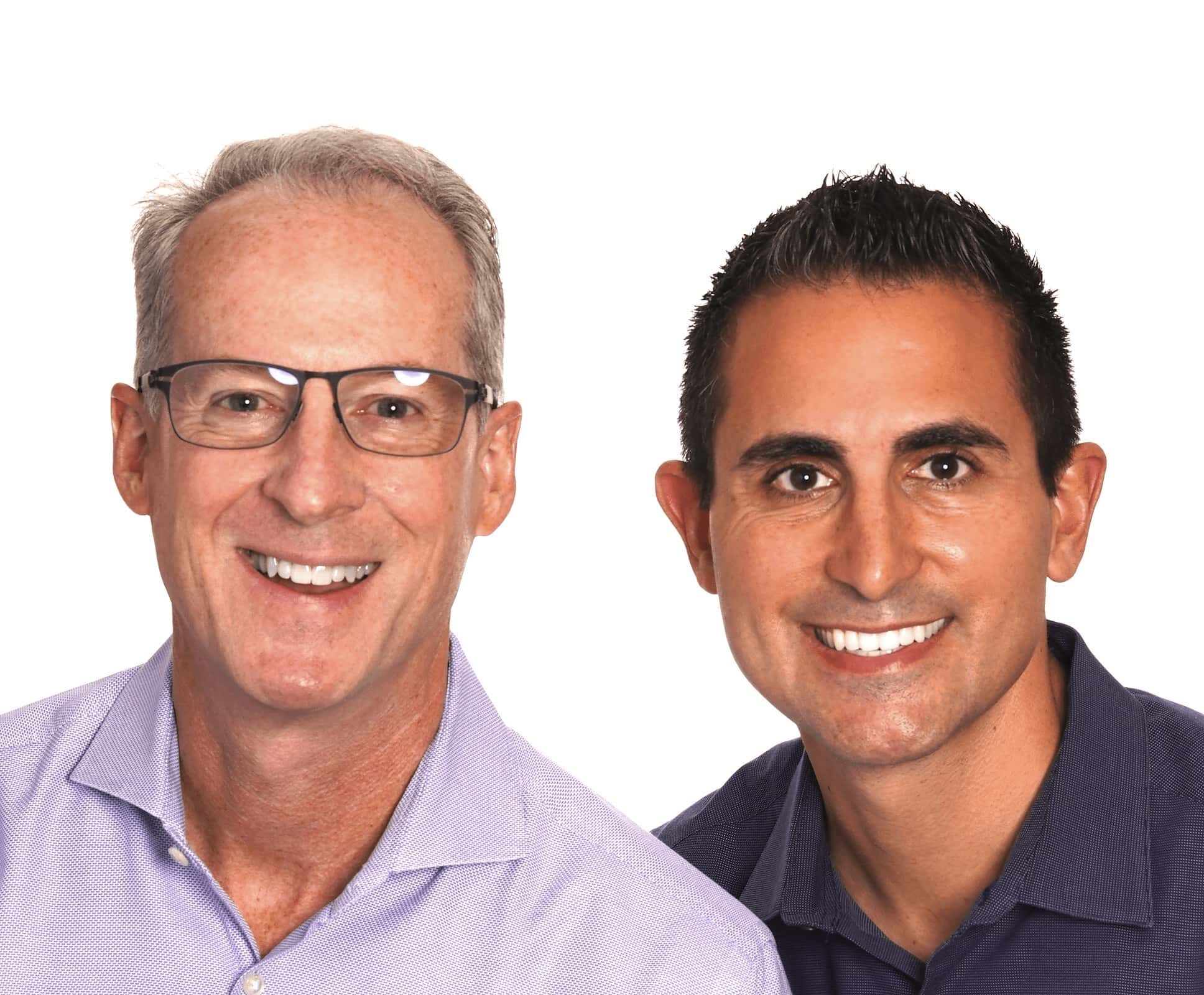 Your Orthodontists in Las Vegas, NV, and Surrounding Areas
R. Cree Hamilton, DDS,
MS Jeremy S. Manuele, DMD
Welcome to Hamilton & Manuele Orthodontics, where our focus is you! At our practice, we strive to transform your smile and revolutionize your orthodontic experience in an upbeat, loving, and encouraging atmosphere. Our skilled team treats patients of all ages because we believe that everyone deserves to have a smile they love. We are proud to provide inspiring, professional orthodontics in Las Vegas, Nevada, and we are happy to welcome patients from throughout the surrounding areas, including Summerlin, Providence, and Spring Valley, Nevada. Contact us today to set up your appointment with our experienced orthodontists and learn more about your smile transformation!
All photos are actual patients of Hamilton & Manuele Orthodontics
We change your SMILE...
YOU change the world!
What Sets Us Apart
READ PATIENT SUCCESS STORIES
"The team at Hamilton Orthodontics is the most awesome group of people! They are all friendly and warm and everyone has always given the best care possible. A team that is so great starts with great leadership and expertise from Dr. Hamilton and also Dr. Manuele. I will recommend them to anyone and everyone I can. Thank you for my awesome smile!"
"Everyone at the office is so helpful and patient. My daughter gets very anxious at dental appointments and they were so patient and soothing."
"Seriously so impressed with the staff and Doctors! 2 kids got braces today and 1 a retainer. I can't believe all the "swag" they brought home. The staff is on point! Excited to get started with treatment! Thanks for making my kids' experience great today!"
"This office is amazing! The go above and beyond in personalizing and caring for their patients! Hands down the best experience of any dental or medical office in my experience."
"Great doctors, great experience. I was so impressed and my daughter felt at ease, she's excited of starting this process! The incentive programs that they have is awesome, teaching the kids to be great kids! Thank you for that!"
"Every staff member at Hamilton Orthodontics are amazing!! Each and everyone of them go above and beyond to make you feel welcome and super special! I have never ever felt that way anywhere I have been. our family will never go to any other Orthodontics here in Las Vegas.. Thanks to each and every one of you for making my son Koby's experience there something he will always remember and never forget."
"Hamilton orthodontist, is definitely the place to go if you need braces . They have a wonderful, friendly staff , and they are very caring and gentile with your teeth . They always ask If something is poking you , after they are done working on your braces. If something is, they fix it right away. I had my braces on for 2 years , and when I got them off I was in shock by how good my new mouth looked . They did a great job . And after they gave me balloons , 2 giant bags of candy , and pictures . I can't imagine a better place to get braces . They are the place to go period "
"I got my braces off yesterday, and I could have not been more impressed. Everyone who works there is nice and welcoming, there are many activities to do and gifts to get, and I am very happy about my straight teeth. Seriously, I highly recommend Hamilton orthodontics!"