What Makes HM Ortho Aligners Different?
Customization
Our aligners are custom-made for each patient using advanced software technology, which takes into account the patient's specific dental anatomy, bite, and treatment goals. This individualized approach can lead to more efficient and effective treatment outcomes.
Precision
Our aligners use 3D printing technology to create aligners that are precisely calibrated to move teeth in specific directions and amounts. This precision can result in more predictable and consistent results.
Speed
Our aligners are designed to be worn for shorter periods of time compared to the other clear aligners, with treatment times averaging around 6-12 months. This shorter treatment time can lead to faster results and fewer office visits.
Comfort
Our aligners are made with a thinner and more flexible material compared to other clear aligners, which can make them more comfortable to wear for longer periods of time.
Your Smile!
The software behind our aligners gives us full control over the treatment plan. We are able to create a customized treatment plan that is tailored to YOU!
The software allows us to make adjustments to the position and angle of each tooth and the shape of the arch. It also allows us to simulate the movement of the teeth over time. This allows us to make any necessary adjustments to the treatment plan before it is implemented.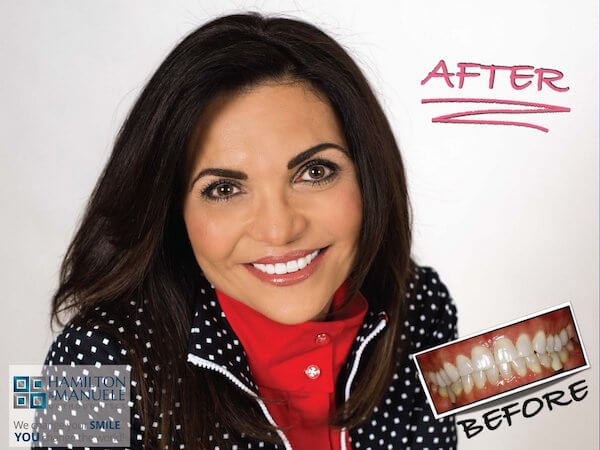 Actual patient treated by Hamilton & Manuele Orthodontics
Schedule Your Appointment
Contact us today to set up your appointment with our experienced orthodontists to determine if HM Ortho clear aligners is the best treatment option for you. Call or text 702-243-3300, or click the button below to reserve a complimentary orthodontic assessment today.
"*" indicates required fields